Holy Spirit Seminars
Dennis Smith - Director/Speaker (Located in USA)- Email: This e-mail address is being protected from spambots. You need JavaScript enabled to view it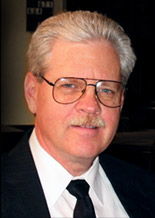 ______________________________________________________________________________________________________________
Associate speakers

Colin Hone - Director: International Ministries; Associate Speaker (Located in Australia)- Email: This e-mail address is being protected from spambots. You need JavaScript enabled to view it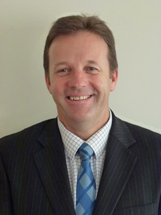 Colin Hone was 29 when he was walking down Bondi Beach when a young christian handed him a book on the prophecies of Daniel and Revelations after reading this he was convinced there was a God who could declare the beginning till the end. He read another book called the great controversy and then took bible studies and was baptized six months later. Colin is married with 5 children and has a financial planning business on the central coast in Australia. After doing a revival weekend in 2009 with Pr Dennis Smith and doing the 40 days devotional and seeking and praying for the daily baptism of the Holy Spirit a new spiritual life began for Colin and he was led to start preaching on the teachings he had experienced. He is now serving in part time ministry as a national and international associate speaker for the Holy Spirit ministries. He has conducted many revival meetings in Australia and in Borneo, Thailand, Philippines and Ethiopia. 319 people were baptized at the end of the Philippines meetings and in Ethiopia 3000 people came to the meetings each night with many committing to baptism and nearly all recommitting their lives to Jesus and praying for the baptism of the Holy Spirit. Colin's mission is to encourage Church's through revival weekends to do the 40 days devotional written by Pr Dennis Smith and experience a revival in their Church by praying for the baptism of the Holy Spirit and for others to know Jesus.
Youtube of Colin Hone: click here. Also click here for his  Youtube video on emotional healing.
View  MyStory: Colin Hone, life changing encounter with the Holy Spirit.  http://vimeo.com/64847424
Juan Cubero - Associate speaker Spanish/English for Spanish Ministries (Located in Puerto Rico) - Email: This e-mail address is being protected from spambots. You need JavaScript enabled to view it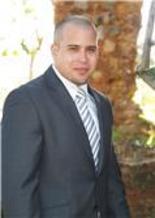 Leslie Moise - Associate Speaker -(Located in USA) Email:  This e-mail address is being protected from spambots. You need JavaScript enabled to view it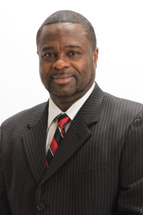 Gavrail Marinov Georgiev - medical Bible missionary from Bulgaria , has a economic degree. Serves as full time missionary work in Borneo Malaysia . Doing revival weekends in Sabah Borneo - Email address This e-mail address is being protected from spambots. You need JavaScript enabled to view it
_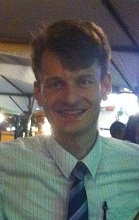 African Bible Workers from Zambia, Zimbabwe, South Africa, Malawi, Barundi and Kenya‏
African bible workers are trained and sponsored by the Riverside Farm Institute in Zambia
Email contact This e-mail address is being protected from spambots. You need JavaScript enabled to view it
Meiring Pretorius: Riverside Farm Institute Director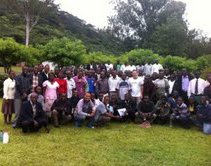 Tedgirt Pomicpic
English teacher in Thailand from the Philippines Preaches the revival
weekends in Thailand and Philippines

Email: This e-mail address is being protected from spambots. You need JavaScript enabled to view it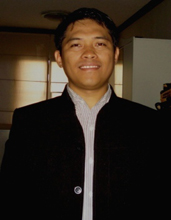 Pr Melak Alemayehu - Teaches theology at Ethiopian Adventist College - preachers Revival Weekends at Church's in Ethiopia .Translated the 40 Days Book 1  - Email This e-mail address is being protected from spambots. You need JavaScript enabled to view it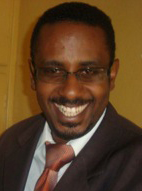 Herb Kersten - Associate Speaker (Located in Australia). Email: This e-mail address is being protected from spambots. You need JavaScript enabled to view it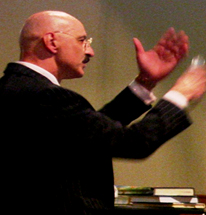 Herb founded HKEA Evangelistic Alliance in 2006, an independent evangelistic ministry accredited by The South Pacific Division, The Australian Union Conference and The Victorian Conference.  HKEA is also an Organisational Member of ASI.  See website http://www.hkea.org.au In a dramatic way, Herb experienced the baptism of the Holy Spirit on 19 January 2013 after 10 days of intense prayer, confession of sin and reading the book of Acts.  Unknown to him, Colin Hone had been quietly praying for many weeks beforehand that this would happen for Herb.  It is a most marvellous answer to prayer!  His testimony and Holy Spirit empowered message can be viewed here http://www.youtube.com/watch?v=POpx3SKnKO8
Prayer Ministries

Kelly Veilleux - Dirctor of Prayer Ministries (Located in USA): Email: This e-mail address is being protected from spambots. You need JavaScript enabled to view it
See the article titled Prayer Preparation for suggestions on how to prepare for a seminar through prayer
and provide prayer cover during the seminar.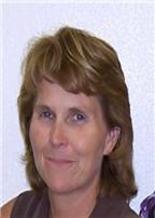 _________________________________________________________________________
Seminars and Revival Weekends are presented nationally and internationally at:
Churches

Pastor's Meetings

Prayer Retreats

Camp Meetings

College and University Campuses

Church Officer Conferences
The purpose of every seminar and revival weekend presentation is to lead Christians to understand and experience the personal baptism of the Holy Spirit and righteousness by faith, and learn how to cooperate with the Spirit in becoming just like Jesus in preparation for the latter rain of the Spirit and Christ's second coming (1John 3:2).
Seminar Schedule:
2013
January 3-14: Riverside Farm Institute, Zambia, Africa: (Colin Hone)
January 11-12: Bronte SDA Church, Oakville, ON, Canada: Weekend Seminar- Dennis Smith
February 22-23: Woy Woy SDA Church, Australia: Revival Weekend  (Colin Hone)
March 1-3: Korean Women's Ministry Meeting, Riverside, CA: Dennis Smith
March 8-9:: Gosford SDA Church, Australia (Colin Hone)
March 29- April 1: Jamaica Union Prayer Conference: Dennis Smith
April 5-13: Baldwin Park, CA: (Juan Cubero)
April 6: Pakenham SDA Church, Australia: (Herb Kersten)

April 12-13: Liberty SDA Church, Baltimore, MD:  (Leslie Moise)
April 13: Bulgaria, (Gavrail)
April 20: Bulgaria, (Gavrail)
April 20: Oasis SDA Church, Melbourne, Australia: (Herb Kersten)
April 27-May 4: Hartford, CT: (Juan Cubero)
May 4: Rowville/Lysterfield SDA Church, Victoria, Australia (Herb Kersten)
May 4: Karen SDA Church, Bangkok, Thailand: (Tedgirt Pomicpic)
May 11-18: San Juan, Puerto Rico: (Juan Cubero)
May 18: Grafton Seventh-day Adventist Church, NSW, Australia: (Colin Hone)
May 24-25: Newcastle Multicultural SDA Church, Australia: (Colin Hone)
May 24- June 1: Chico, CA: (Juan Cubero)
June 14-28 - Fiji Revival meetings: (Colin Hone)
June 22-29: San Diego, CA: (Juan Cubero)
July 6-20: Los Angeles, CA: (Juan Cubero)
July 7-13: Jerusalem SDA Church, Philadelphia, PA: (Leslie Moise)

July 13: Fitzroy North SDA Church, Victoria, Australia: (Herb Kersten)
July 13: Erina SDA Church, NSW, Australia: (Colin Hone)
July 20: Fitzroy North SDA Church, Victoria, Australia: (Herb Kersten)
July 27- August 3: Santa Ana, CA: (Juan Cubero)
August 10: Hughesdale SDA Church, Victoria, Australia: (Herb Kersten)
August 24: Casey SDA Church, Dendenong, Victoria, Australia: (Herb Kersten)

August 24-31: San Juan, Puerto Rico: (Juan Cubero)
August 30 - September 1: MOHAP, England: Dennis Smith (Colin Hone)
September 13-14: Carolina Conference Prayer Summit, Hendersonville SDA Church, NC: Dennis Smith
September 14-21: San Juan, Puerto Rico: (Juan Cubero)
September 15-21: Eden SDA Church, Miami, FL: (Leslie Moise)
October 12-19: Yuma, AZ: (Juan Cubero)
October 12: Hughesdale SDA Church, Melbourne, Australia: (Herb Kersten)
October 19: Dandenong Polish-Australian SDA Church, Melbourne, Australia: (Herb Kersten)

October 26- November 2: Tucson, AZ: (Juan Cubero)
November 1-3: Korean Women's Ministry, Cohutta Springs Conference Center, GA: Dennis Smith
November 16: Glen Huntly SDA Church, Melbourne, Victoria, Australia (Herb Kersten)
2014
January 5-8: Jamaica Union Pastor's Meeting: Dennis Smith
February: Bahamas: