Holy Spirit Ministries Seminars and Speakers
Seminars and Revival Weekends are presented nationally and internationally at:
Churches

Pastor's Meetings

Prayer Retreats

Camp Meetings

College and University Campuses

Church Officer Conferences
The purpose of every seminar and revival weekend presentation is to lead Christians to understand and experience the personal baptism of the Holy Spirit and righteousness by faith, and learn how to cooperate with the Spirit in becoming just like Jesus in preparation for the latter rain of the Spirit and Christ's second coming (1John 3:2).
SEMINAR SCHEDULE : 2017
Please email Colin Hone on This e-mail address is being protected from spambots. You need JavaScript enabled to view it or one of our speakers below to arrange a speaking appointment in 2017
Dennis Smith - Director (Located in USA)- Email: This e-mail address is being protected from spambots. You need JavaScript enabled to view it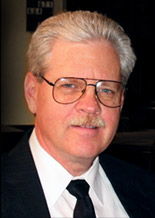 ______________________________________________________________________________________________________________
Associate speakers

Colin Hone - Director: International Ministries; Associate Speaker (Located in Australia)- Email: This e-mail address is being protected from spambots. You need JavaScript enabled to view it
Colin's passion is to share the message's of the baptism of the Holy Spirit, Righteousness by faith and the 3 Angels messages and to encourage God's people to pray for the early and latter rain of the Holy Spirit using the 40 days and 10 days devotionals written by Pr Dennis Smith and Steps to personal revival books as a tool to come together and pray for and experience a revival and reformation in their lives through the daily baptism of the Holy Spirit of ( Christ in you ) to reflect the character of Christ and have His fruits ( Gal 5 :22 and Eph 5:9 ) and for the power of the Holy Spirit to build up His Kingdom in preparation for His soon return.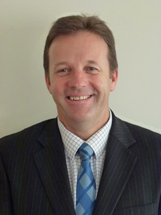 The Latter Rain on Livestream - Colin Hone - Click here to view the video
Youtube of Colin Hone: righteousness by faith  click here. Also click here for his  Youtube video on emotional healing.
View  My Story: Colin Hone, life changing encounter with the Holy Spirit.  http://vimeo.com/64847424
Baptism of the Holy Spirit - Colin Hone from Wahroonga Live - http://new.livestream.com/FindJesus/events/2564800/videos/35366495
Juan Cubero - Associate speaker Spanish/English for Spanish Ministries (Located in Puerto Rico) - Email: This e-mail address is being protected from spambots. You need JavaScript enabled to view it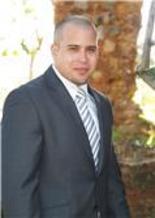 Pastor Leslie Moise - Associate Speaker -(Located in USA) Email:  This e-mail address is being protected from spambots. You need JavaScript enabled to view it
Leslie has travelled to many countries doing revival meetings and sharing the message of the daily baptism of the Holy Spirit , righteousness by faith and emotional healing and experiencing God's Love.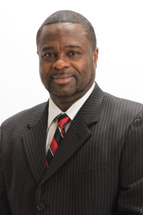 Pastor Gary Blanchard - Texas Conference Youth & Young Adult Director - This e-mail address is being protected from spambots. You need JavaScript enabled to view it
Gary Blanchard's passion is to travel around the world proclaiming the three angels message, Christ our righteousness, the priesthood of believers and the baptism of the Holy Spirit.  Gary lives in Texas with his best friend and wife Erica, three children Gary, Ben, sierra and four dogs.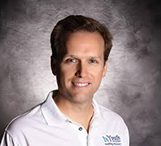 Click the following link to watch his sermon series on Satan's worst nightmare.  http://www.rightlytrained.org/directlink.mp4?videoid=273&quality=hq
Helmut Haubeil - Has been writing for a German publication for over 20 years with a distribution to over 15,000 Adventists. Helmut represents Holy Spirit Ministries in Germany, Austria and Switzerland  promoting the 40 days and 10 days devotionals by Pr Dennis Smith for revival and reformation   This e-mail address is being protected from spambots. You need JavaScript enabled to view it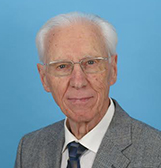 Rita Corbett : Email for revival meetings - This e-mail address is being protected from spambots. You need JavaScript enabled to view it
Rita grew up with her parents as missionaries in Africa , she lives in Canada with her husband Grant and daughter Chelsea and they have 5 Children .
Rita's passion is to share the happy and hope-filled message of "Christ in You".  Rita arranged the translation and distribution of the10 days devotional on the baptism of the Holy Spirit in India in 2015, and
thousands of small groups have begun praying for the daily baptism of the Holy Spirit to reflect the character of Jesus and for power to reach their communities with the Gospel , she has seen the rapid spread
of the Holy Spirit Baptism message to individuals and church communities.
Through this message, God is recreating our hunger for prayer and bible study and pouring out His power on simple methods of outreach.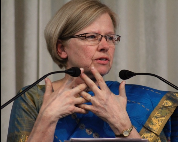 Gavrail Marinov Georgiev - Is a full time medical and Bible missionary from Bulgaria , He is currently Serving in full time missionary work in Borneo Malaysia . He is doing revival meetings in Sabah Borneo encouraging Church's to do the 40 days and 10 days to pray for revival and reformation-
Email address   This e-mail address is being protected from spambots. You need JavaScript enabled to view it
_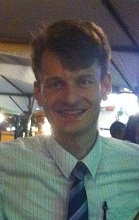 Tedgirt Pomicpic - Is a teacher in Thailand and is preaching on revival and reformation and encouraging small groups and Church's to use the 40 days and 10 days in Thailand to pray for revival and reformation and for others to know Jesus.
Please Email Ted for revival meetings : This e-mail address is being protected from spambots. You need JavaScript enabled to view it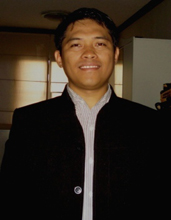 Speaker : Pr Paul Irakoze : Email   This e-mail address is being protected from spambots. You need JavaScript enabled to view it
Pr Paul is currently serving as the executive secretary at the Burundi union in Africa , He has a passion to preach the message of revival and reformation in the Church and to win souls for Jesus.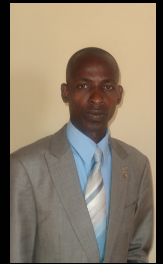 Speaker and  Medical Missionary : Friday Sinjella  Email This e-mail address is being protected from spambots. You need JavaScript enabled to view it
Friday is working as a medical missionary and evangelist in Zambia Africa setting up many small groups using and distributing 5000 x 10 days book for revival and reforamtion and conducting evangelistic meetings.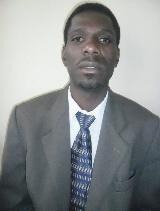 Makhanu Elijah: email: This e-mail address is being protected from spambots. You need JavaScript enabled to view it
Elijah is a Pastor in Kenya who has preaching and setting up many 10 days small groups to pray for revival and reforamtion and to lead others to Christ .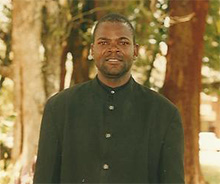 Pastor Nasoni Lutunaliwa: email: nasonilutunaliwa@adventist.org.fi
Departmental Director Fiji Mission of Seventh-day Adventists:
Personal Ministries, Stewardship, Family Life, Associate Ministerial Secretary . Nasoni has been preaching on the baptism of the Holy Spirit and encouraging Church's in Fiji to pray and form small groups using the 10 days to be empowered by the Holy Spirit to witness for Jesus. Nasoni has been helping with the distribution of 5000 x 10 days books in Fiji and has seen a major revival and reformation happening in Fiji.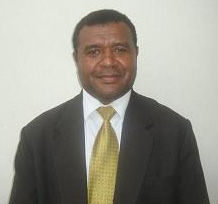 Ndayishimiye Nestor - email : This e-mail address is being protected from spambots. You need JavaScript enabled to view it
Speaker and Medical Missionary from Rwanda and director of Hands of Hope and distributing the 10 days devotionals in Kenya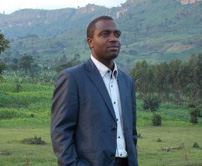 Pr. Alex-Lea Urity ( Matinique ) Email : This e-mail address is being protected from spambots. You need JavaScript enabled to view it
Alex serves as the personal Ministries and sabbath school director at the Martinique SDA conference in the Carribean and also runs the lay training school in Martinique. Alex has a passion to encourage the members of the Martinque conference to experience revival and reformation through the early rain baptism of the Holy Spirit and to train and equip small group leaders to form praying Spirit filled evengelstic small groups throughout the conference to share the three angels messages.Alex has been sharing the steps to personal revival ( being filled with Holy Spirit ) and the 10 days prayers and devotions to experience the baptism of the Holy Spirit books in French to help people to understand and experience the baptism of the Holy Spirit.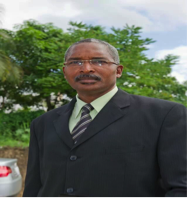 Lindy Sperring- Chaplain & Speaker at Adventist Aged Care Victoria, Australia
Email: This e-mail address is being protected from spambots. You need JavaScript enabled to view it
Lindy a wife and mother of two adult children is a Chaplain in Adventist Aged Care and Lay Preacher. She is passionate about encouraging people to grow spiritually so that they understand the times we are living in, seeking the Holy Spirit's baptism daily and learning to pray in spirit powered prayer's. Lindy runs revival weekend's and encourage's churches to do the 40 Day's, 10 Day's and 50 Day's devotional's by Dennis Smith to facilitate prayer and revival in the churches. Lindy lives in Victoria, Australia with her very supportive husband Glenn.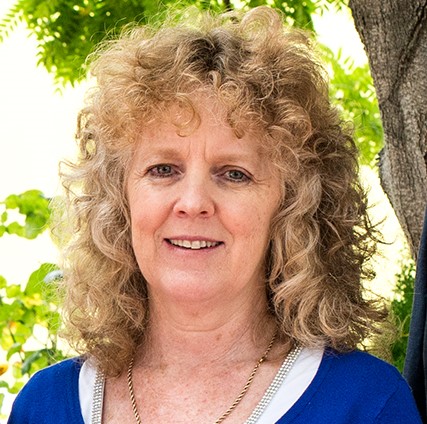 Prayer Ministries
Kelly Veilleux - Dirctor of Prayer Ministries (Located in USA): Email: This e-mail address is being protected from spambots. You need JavaScript enabled to view it
See the article titled Prayer Preparation for suggestions on how to prepare for a seminar through prayer
and provide prayer cover during the seminar.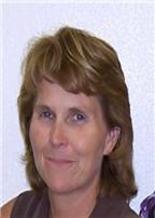 _________________________________________________________________________